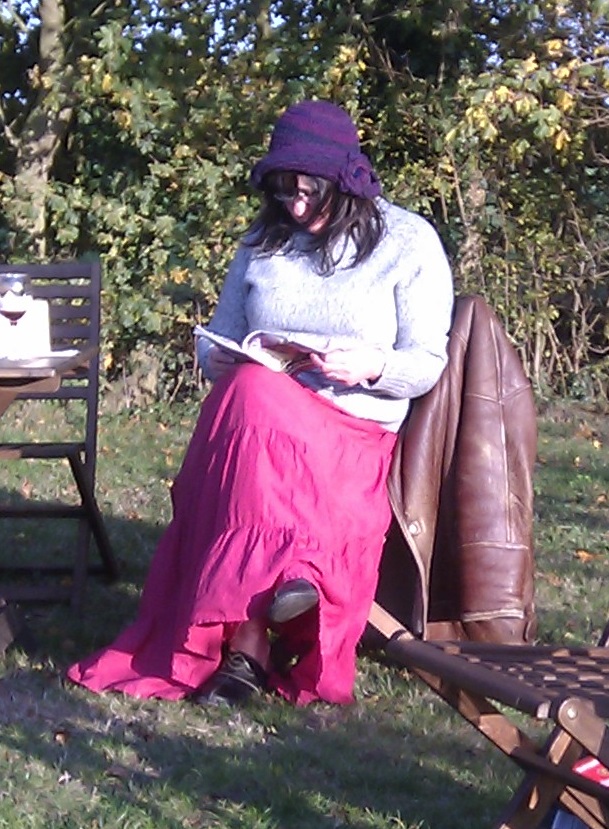 "From an early age, like many children I suppose, I loved fairy tales.
Images of children in worlds and situations that were only available in the imagination.
However, it was the untold stories that really fired my imagination.
What was their story before and after what was on the page?
These thoughts have permeated much of my work.
It is not just what you see directly but the hints of the bigger story that are the real prize of the imagination.
I have always drawn, particularly in pencil and pen & ink.
Although I have dabbled in many other mediums from abstract art to Zen painting on walls.
I love to create images that draw you in and ask you to create a story around them.
Ideally I like my work to have little mystery & a little smile."
After a long and successful career Angie now lives in Devon with her husband.
Whilst she has always had a passion for drawing it is only recently that Angie has been persuaded to publish her drawings. She is a very private person who is not comfortable with being in the spotlight.
Today's modern technology does not fit with her very well and she relies on others to run this website and most technologies that are part of modern living.
Angie is more at home at the craft fairs she attends regularly where she can interact with her customers and 'look in their eyes' as they discuss the stories evoked by the images she has drawn.
Her love of the natural world often influences her work and underlies many of her beliefs.
Quality is important to Angie, as is the environment. So, all of her work here is reproduced on high quality stock that has been FSC accredited by her local printer less than 2 miles from her home.
If you have seen us out and about, please feel free to drop us a line.